Blockchain for Kofax Capture™
Sphereon offers Kofax Capture™ customers an add-in in the form of a standard Kofax Capture™ Custom Module that will process each document in a batch, create a secure and unique hash (a digital fingerprint) for each document, then digitally sign it, and anchor this hash on a Factom™ Blockchain.
The Kofax Capture process and all documents become easily auditable and indisputable.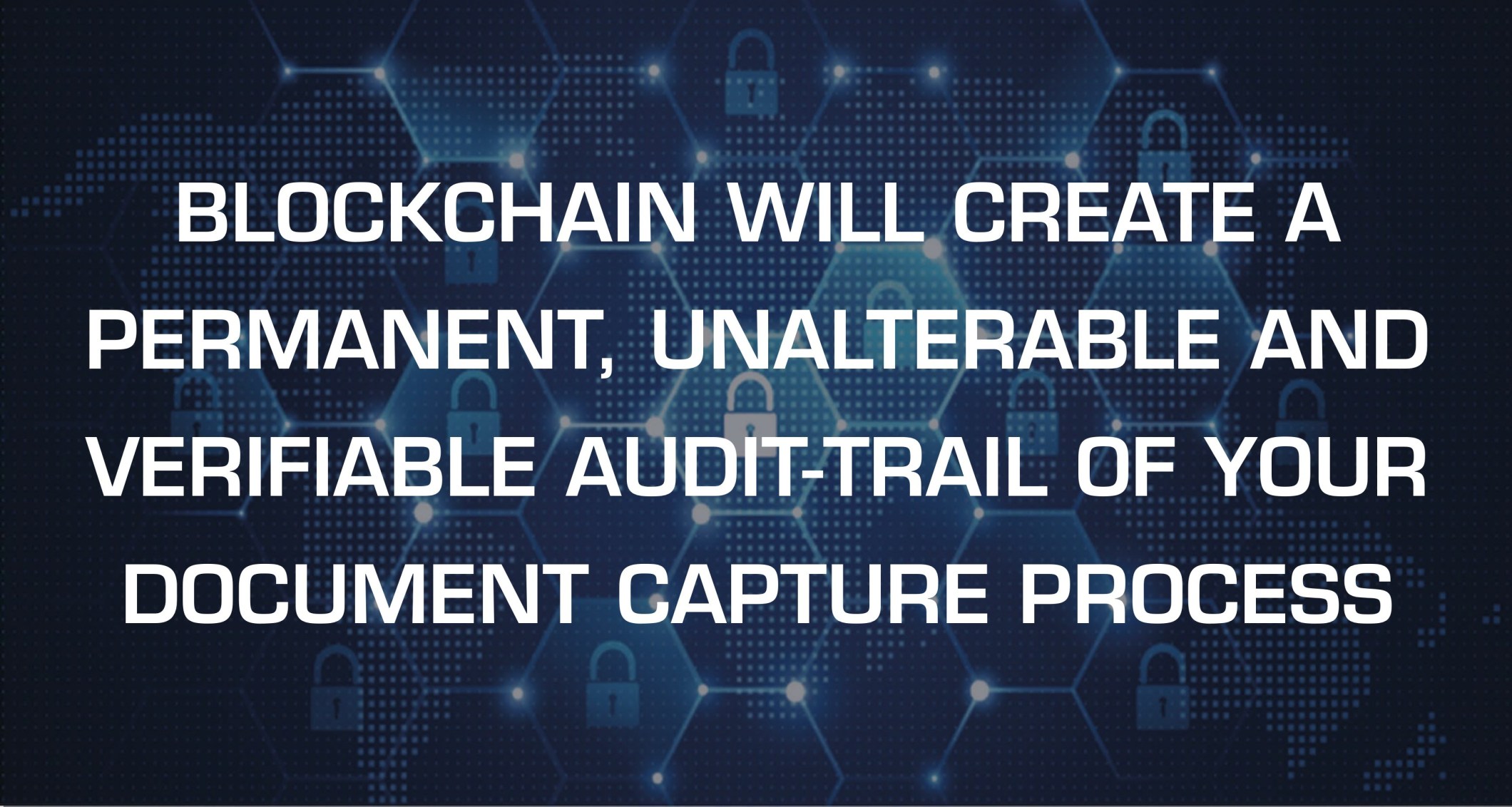 Add indisputable Proof of Authenticity to your scanned documents
Blockchain, best known as the underlying technology for Bitcoin, provides a mechanism to lock in transactional information in such a way that it cannot be changed.
The information is shared in a distributed network, making it independently verifiable and audit-able.
With Blockchain there now is a technology that will add indisputable Proof of Authenticity and Existence to all the content youcapture, create, store, share and publish.
Notarize all your captured documents
The Sphereon Blockchain Proof of Authenticity for Kofax Capture™ software enables you to notarize all the documents you capture in a permanent, unalterable and independently verifiable audit-trail.
This notarization on Blockchain adds indisputable proof that a document has not been changed, or has not been tampered with, since the moment it first entered your business process.
You will also be able to prove when a document first entered your organization and the moment the business process started.
Why is this important?
Prove when a document was received.
Prove when a document was created by you.
Prove when a document was sent.
Prove that a document was never changed or tampered with.
Prove when a decision was made and by who.
Prove that a process was completed within the required time.