DAML Smart Contracts for Multi-party Business Processes
DAML is an open-source smart contract language for building future-proof distributed applications. It enables organizations to run and execute smart contract applications across multiple parties in a safe and secure manner.
Use of DAML is growing rapidly, especially within large organizations and business chains: Financials, Logistics, Governments. This is driven by DAML's approach as a blockchain agnostic solution, integrating with several blockchain infra structure. Some well known companies that are using DAML are: ABN AMRO, Australian Stock Exchange, Hong Kong Stock Exchange.
As part as our strategic partnership with Digital Asset, Inc., the company behind DAML, Sphereon offers several integrations with DAML.
Verifiable Credentials
A Verifiable Claim is a qualification, achievement, quality, or piece of information about an entity's background such as a name, government ID, payment provider, home address, or university degree.
A Verifiable Credential is a tamper-evident credential that has authorship that can be cryptographically verified. One or several Verifiable Credentials can be used to build Verifiable Presentations, which can also be cryptographically verified. The claims in a credential can be about different subjects.
(quote: W3C Verifiable Claims working group)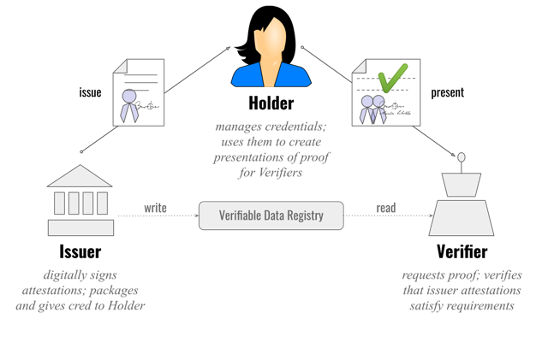 Sphereon DAML Integration for Verifiable Credentials
We have integrated our W3C-specification compliant APIs with DAML, enabling the issuance and verification of Verifiable Credentials and Presentations within DAML workflows.
As governments are moving fast and furious into promoting and using Verifiable Credentials as a digital method to easily verify identities, authorizations, data exchanges, etc., this opens up many great business case opportunities for DAML projects.
Think about Known Traveller Identities, Certificates of Origin, Essential Worker permits, Job Certifications, Medical licenses, KYC or Background checks, and many more claim-based business opportunities.
Contact Sphereon for Verifiable Credentials projects with DAML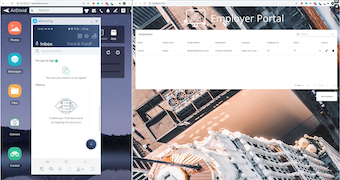 Sphereon DAML Document Processing Integration
Sphereon is integrating our various ECM/DMS integrations and Document APIs with DAML.
Using Sphereon's integrations and APIs for Blockchain and Document Processing APIs will allow you to:
Interact with multiple ECM systems, such as Alfresco and MS SharePoint, to read and write data and documents.
Interact with multiple cloud storage providers, such as AWS S3 and Glacier, MS Azure Blobs and Files and Google Storage.
Interact with multiple On Premise SQL and NoSQL databases.
Interact with multiple Blockchains, such as Ethereum, Factom, HyperLedger, Multichain, BigChainDB, to Register and Verify data and documents cross-blockchain.