Sphereon International BV a limited Dutch company, founded and registered in Amsterdam, The Netherlands, and residing at Bisonspoor 8007, 3605 LW Maarssen, The Netherlands, as well as all affiliated entities (hereinafter: "Sphereon"), process personal data via our website in accordance with the EU General Data Protection Regulation (Regulation (EU) 2016/679, hereinafter: "GDPR").
Sphereon recognizes and respects your privacy and processes personal data in compliance with the GDPR and related legislation and regulations. We will only keep your personal data for as long as necessary for the purposes highlighted below and we will never sell your Personal Data to third parties.
This policy accounts for the personal data, i.e. any information relating to an identified or identifiable natural person (hereinafter: "the Personal Data"), used via the website www.sphereon.com (hereinafter: "the Website").
There can be specific Privacy Policies for certain products or services that Sphereon offers. Those are available on the product- or service page on this website or available in the product.
1. THE REASON WHY WE PROCESS PERSONAL DATA
Sphereon may process Personal Data to:
generate statistics on the use of the Website
analyze and improve the Website
provide information and services you request via the webforms included in this website or via info@sphereon.com, and which involve the processing of Personal Data.
The legal ground for processing Personal Data will be one or more of the following:
legitimate interests
your consent
2. WHICH PERSONAL DATA ARE COLLECTED?
When you visit the Website, Sphereon may process the following Personal Data:
Personal Data you submit to us via the Website, such as your name and e-mail address, work address.
There is also information about your computer hardware and software that is automatically collected by Sphereon. This data can include your IP address, browser type, domain names, access times and referring website addresses. This information is used by Sphereon for the operation of the service, to maintain the quality of the service and to provide general statistics regarding the use of the Website.
3. USE OF YOUR PERSONAL DATA
Sphereon does not sell, rent or lease its customer lists to third parties. Sphereon may, from time to time, contact you about a particular offering that may be of interest to you, based on your previous requests. In those cases, your unique personally identifiable information (name, address, e-mail address, telephone number) will not be transferred to the third party.
Sphereon keeps track of the Website and pages our customers visit within Sphereon, in order to determine which Sphereon services are the most popular. Such data is used to deliver customized content and advertising within Sphereon to customers whose behavior indicates that they are interested in a particular subject area.
4. YOUR RIGHTS UNDER THE GDPR
Under the GDPR you have the following rights, always within the limits and requirements of the GDPR: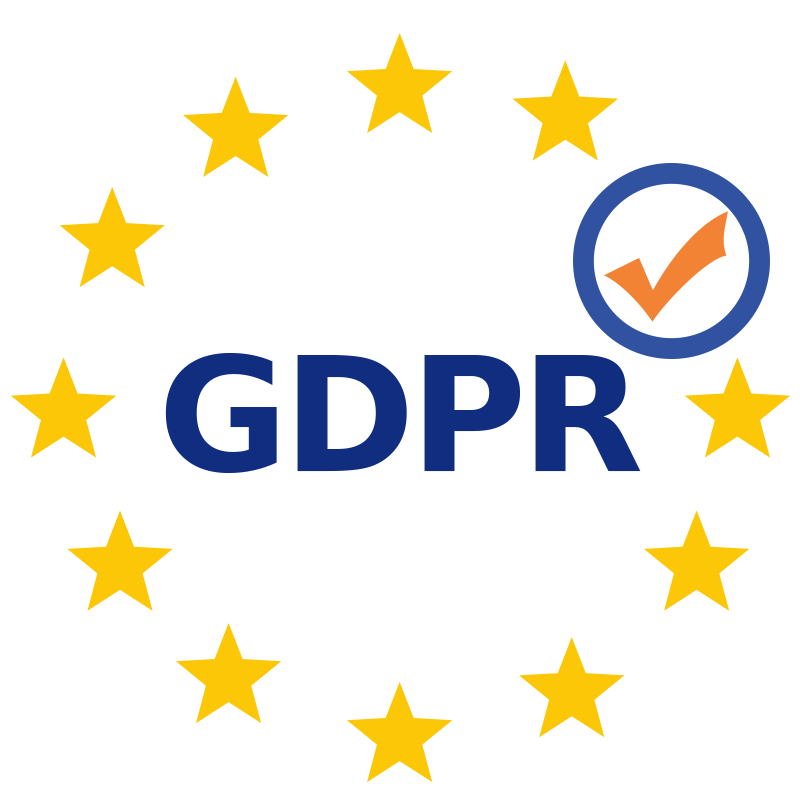 the right of access to your Personal Data processed by Sphereon
the right to withdraw your consent to processing of your Personal Data
the right to request erasure of your Personal Data without undue delay
the right to request rectification or correction of inaccurate or incorrect Personal Data without undue delay
the right of restriction of processing of your Personal Data
the right to object to the processing of your Personal Data
the right to data portability
the right not to be subject to a decision based solely on automated processing, including profiling
the right to lodge a complaint with a supervisory authority in your country of residence
5. COOKIES
Sphereon uses cookies on its Website. A cookie is a small message stored by your browser. The browser stores the message in a small text file.
Sphereon's Website uses cookies which are strictly necessary for the operation of the Website. Furthermore, we use analytical cookies which help us to improve the way the Website works. All data or information which is used by the setting of a cookie is anonymous.
Sphereon uses cookies to help you personalize your online experience. One of the primary purposes of cookies is to provide a convenience feature to save you time. Also, a cookie is to tell the web server that you have returned to a specific page. For example, if you personalize the Website's pages, or register with Sphereon, a cookie helps Sphereon to recall your specific information on subsequent visits. This simplifies the process of recording your personal information, such as billing addresses, shipping addresses and the like. When you return to the same Sphereon website, the information you previously provided can be retrieved, so you can easily use the Sphereon features that you customized.
You have the ability to accept or decline cookies. Most browsers automatically accept cookies, but usually you can modify your browser setting to decline cookies if you prefer. If you choose to decline cookies, you may not be able to fully experience the interactive features of Sphereon services or the Website.
6. SECURITY OF PERSONAL DATA
Sphereon and its data processor(s) have taken all reasonable and appropriate technical and organizational measures to protect the Personal Data from unauthorized or unlawful processing. Furthermore, all such measures are aimed at preventing accidental loss, destruction, alteration, damage or disclosure of Personal Data. Sphereon secures the Personal Data you provide on computer servers in a controlled, secure environment, protected from unauthorized access. In case Personal Data are transmitted to other websites, they are protected through the use of encryption, such as the Secure Socket Layer (SSL) protocol.
7. HOW LONG DO WE RETAIN YOUR PERSONAL DATA?
We will store Personal Data no longer than required for the purpose for which they have been processed or as long as required by law or regulation.
8. CONTACT AND INFORMATION
In the event that you have any queries or complaints about this Privacy Policy or the processing of your Personal Data, please contact us at info@sphereon.com.