Verial: An Electronic Trial Master File
In Clinical Trials, failure in adequate record-keeping is a persisting industry pain point, leading to costly reiterations and significant trial delays.
Together with the Dutch Triall.io organization, we have built Verial, a blockchain-enabled document authenticator and data management solution, specifically designed for the generation and management of the eTMF: the compulsory collection of documents that allows for the reconstruction and inspection of clinical trial operations, and their compliance with international rules, regulations and quality guidelines.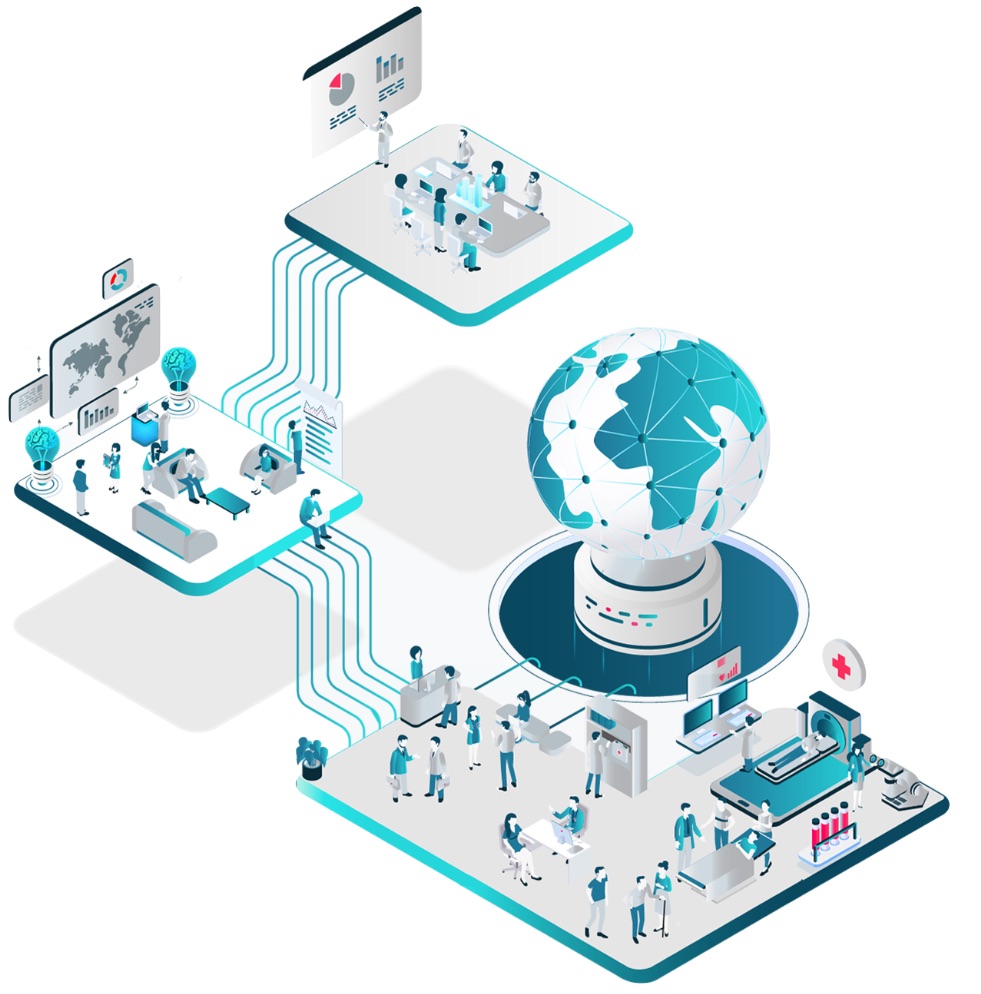 Verial, Triall's eTMF solution is the ecosystem's first application and demonstrates its proof of concept by enabling clinical trial professionals to establish verifiable proof of the integrity of their clinical data and documents.
Moreover, the Verial application is able to automatically convert, authenticate and translocate essential study-related documents using AI/Deep Learning and features a mobile application that makes it possible to quickly scan trial-related documents on the go.
Using a set of optimized User Interface (UI) components and services, Triall's Verial eTMF application is designed to be easy to use for both experienced and first-time clinical research professionals.
Finally, to make the record-keeping process even more convenient, Triall will provide free and standardized templates of essential trial related documents. These help researchers get started as quickly as possible and are intended to harmonize clinical research globally. Key functionalities of Triall's Verial eTMF application are listed below.
Proof of existence and authenticity
Triall's Verial eTMF application allows users to create verifiable proof of the existence and authenticity of any trial-related essential document by creating a signed hash of the document, which is subsequently submitted to the Factom® servers.
As such, the Factom® blockchain represents an immutable and cryptographically secured reference database against which documents and data can be compared. In this design, privacy and confidentially issues are mitigated, as only a hash or reference of the documents is stored on-chain while the documents themselves remain in their secure repository.
Ultimately, this functionality provides an immutable audit trail of essential documents and changes over the entire timeline of a clinical trial and guarantees that documents have not been tampered with after registration.
Data recognition functionalities
Triall's Verial eTMF application will be able to extract data from paper and digital documents using Optical Character Recognition (OCR), barcode, QR-code and handwritten data recognition (ICR).
These functionalities allow the application to recognize and classify documents as soon as they get scanned or when a picture is taken using the mobile application.
Automatic classification using AI/Deep Learning
Utilizing AI/Deep Learning techniques, Triall's Verial eTMF application can teach itself to recognize and classify the essential documents that are uploaded to the application, allowing for the automatic structuring, naming and storage in the corresponding folder.
This feature promises a breakthrough in the way clinical research professionals conduct their day-to-day clinical operations by optimizing workflows and reducing manual workload significantly.
Independent digital signatures registered on the blockchain
Finally, Triall's Verial eTMF solution creates the possibility of signing essential documents with a digital signature that lives independent of the document.
Since the document itself is not changed by the signature, documents can be signed in parallel and business rules can be applied to the signing process.
Furthermore, this on-chain signature feature can be used to sign any type of digital object (instead of being limited to PDFs) and does not require expensive Hardware Security Modules (HSM) or a Certificate Authority.
All features listed above stimulate a more reliable operating model in which documents are created and subsequently authenticated as the eTMF is being generated.

This approach will have a profound effect on inspection-readiness and overall trial performance by promoting transparency and accountability.

Ultimately, the blockchain provides an immutable audit trail, facilitating oversight throughout the entire life cycle of a clinical trial.